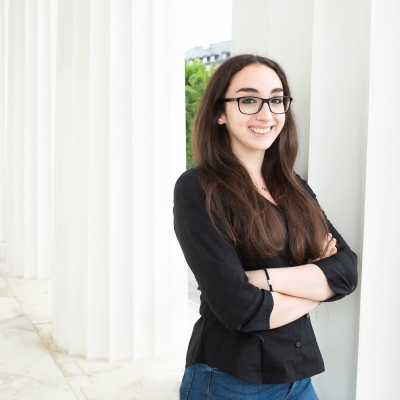 Short Vitae
Amira is currently a student at the University of Vienna. She is a motivated and ambitious person and has acquired knowledge on future sustainability through participating in a youth programme. She is a Youth Education Ambassador and wants to empower youth to be responsible and engage in environmental issues and human rights.
Responsibilities
Amira is a member of the communications team of UNSA Vienna. She is responsible for managing the different social media channels.
Statement of engagement
UNSA Vienna offers space to connect and work with like-minded and creative people. Additionally it provides the opportunity to grow on a personal level and broaden one's horizon. I am part of UNSA Vienna because I believe that only together we can make the world a better place, raise awareness on future sustainability, especially reaching the Sustainable Development Goals and empower the next generation.