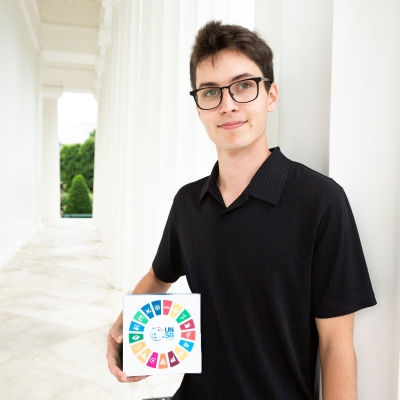 Short Vitae
Gabriel is a law student at the university of Vienna. He is a member of UNSA Vienna since late 2019.
Responsibilities
Gabriel advises on the topics of Compliance and Data Protection Management. This includes assistance with translation and proof-reading of the association's statutes, formulation of data protection declarations, privacy policies et cetera.
Statement of engagement
I was introduced to UNSA Vienna and its team by a colleague of mine in late 2019. The commitment and engagement with which this team of mostly young people addresses even complex topics quickly fascinated me. Without any prior experience in this line of work, I decided to try and assist the association and its team to the best of my capabilities.