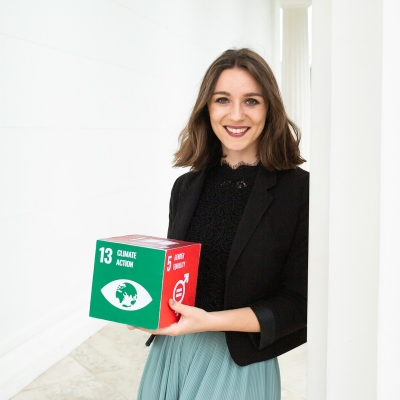 Short Vitae
Helena holds a Bachelor's degree in Media Management and Master's degrees in Human Rights as well as International Development. Throughout her academic and professional career, she has put a strong focus on Anti-Discrimination, Gender-Equality and Women's Empowerment.
Responsibilities
Helena is Co-Founder and Vice-President of UNSA Vienna. In this role, she holds the team together, develops and promotes innovative project ideas and ensures organizational development.
Statement of engagement
UNSA Vienna connects, changes perspectives and broadens horizons. UNSA Vienna sets new standards in the concrete implementation of the SDGs, as we wholeheartedly believe that only together – no matter the background, origins or kinds of engagement - we can create change and reach a common goal. What UNSA Vienna stands for is what I stand for and that's why I am happy to be part of this innovative association.
Address
Hedy-Blum-Weg 7/1/3
1230 Vienna
Austria