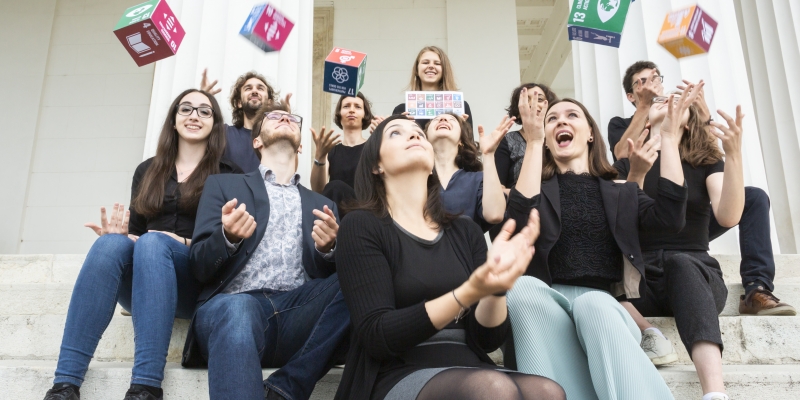 UNSA Vienna and the SDGs
Our aim
UNSA Vienna aims at promoting dialogue about and engagement with most commonly overlooked yet important topics within the Sustainable Development Goals (SDGs) framework.
Our work
Since the beginning the UNSA Vienna team has worked hard in order to establish itself as an important connector and thematic initiator within the SDGs framework through
designing a functional and efficient process for the identification of relevant, yet mainly neglected topics within the SDG framework and

developing and implementing high-quality, solution-oriented and practical approaches towards the subsequently identified topics.
In concreto, UNSA Vienna is currently working on and raising awareness about two topics, namely
Additionally, two projects on YOUTH EMPOWEREMENT and CORRUPTION are planned for the near future.
Within its work on these specific topics the UNSA Vienna team contributes to the implementation of all 17 SDGs, as UNSA Vienna strongly believes that all SDGs are interrelated and cannot be understood separately – no matter which topic you are focusing on.
Our means
To serve its purpose, the UNSA Vienna team uses
publications formats,

event formats and

educational formats.
Recent Activities
Activities
Blog

On this given occasion, namely the COVID-19 crisis, FEMICIDE Volume XIV, Femicide in the History and Presence of Pandemics, aims to analyze and question the impact of pandemics on the issue of femicide from diverse perspectives.

Celebrating women's leadership within the present global context.

Preface

This paper questions the relationship between datasets on fem(in)icide and highlights the complexities of rendering it comparable across time and spaces. Theoretically, it contributes to the sociology of knowledge as it offers a reflexive critique of the practices that create objectified forms of knowledge. Knowledge is conceived not just as an 'abstract social "construct" [but], specifically a social product, generated by and embodied in particular forms of work' (Connell et al. 2017: 24). The role of numbers in the shape of data, statistics or indicators are understood as 'part and parcel' of the object of study they seek to describe (Bigo et al. 2019; Bruno et al 2016; Desrosières 2002, Foucault 1968, 1978, Hacking 1980; Uprichard 2012; Ruppert 2019). This means that categories, concepts and patterns transmute along with the numbers used to represent them. The argument is divided into three sections, the first of which explores the theoretical conceptualisations and quantifications of fem(in) icide. It questions to what extent the problems of quantifying fem(in)icide are an epiphenomenon of its variance in definitions. The second section grapples with empirical 'global', 'regional' and 'national' efforts to compare fem(in)icide across time and spaces. By zooming in on Mexico as a case study, the paper highlights the complexities of generating comparable data on fem(in)icide due to distinct differences in context. The danger in reducing fem(in)icide to 'intimate-femicide' is highlighted as this leaves certain bodies outside of the 'global' logics of quantification. As an alternative, the paper's final section stresses the need to embrace multiplicity through reflexivity in knowledge production. Given the rapid acceleration of digital technologies and data collection methods, it suggests how future studies could strongly benefit from looking into alternative ways of collecting data on fem(in)icide if our aim is to understand further the contextual particularities of this heinous phenomena.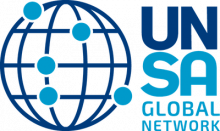 UNSA Global Network
Hannoversche Str. 2
c/o Coconets
10115 Berlin
Germany