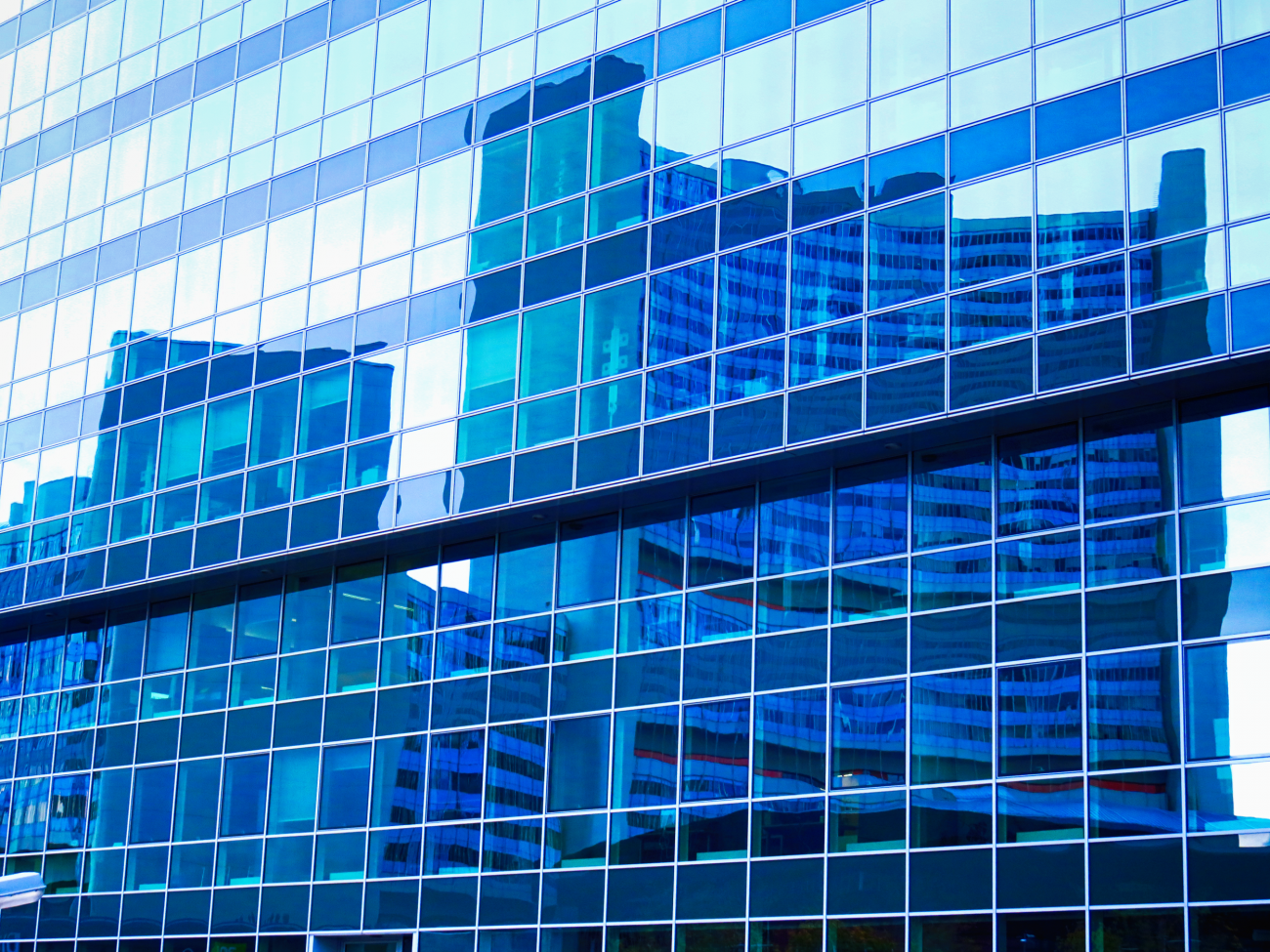 About UNSA
As part of the UNSA Global Network, UNSA Vienna aims at setting new benchmarks with regard to the identification of as well as work on topics and ideas that are critical for the future of the UN system and the implementation of the Sustainable Development Goals (SDGs).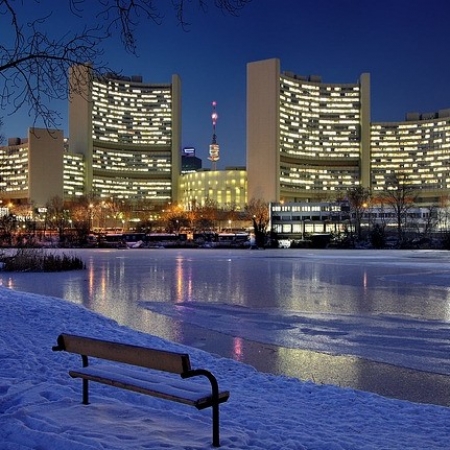 UNSA Vienna aims at promoting the implementation of the SDGs by furthering the work on most commonly overlooked yet important topics and establishing innovative, integrative and solution-oriented approaches to those topics within the UN framework.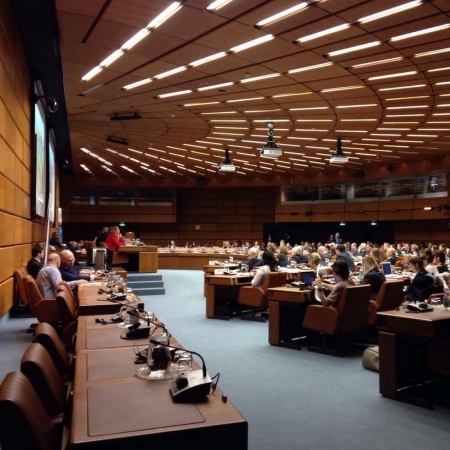 News
Activities
Blog

Preface

"We talk about how many women were raped last year, not about how many men raped women. We talk about how many girls in a school district were harassed last year, not about how many boys harassed girls…" - Jackson Katz (2013)

Femicide (i.e., gender-based murder of women) stands on an equal footing with all types of crime in not discriminating between countries. The only difference is that in some countries, it is more prevalent in comparison with others (see, generally, Strengthening understanding…, 2008). Canada and India are no exception, but the difference is that femicide is less common in Canada than in India. However, regardless of its incident rate, femicide is an unacceptable social reality that needs urgent attention from all the stakeholders. In this article, we will use Canada and India as 'case studies' to discuss some of the challenges in trying to collect reliable and valid data on femicide as well as identify some recommendations that can/ might help reduce the 'dark figure' of the actual number of femicide cases and how to improve the reliability of data collection of femicide. Because, without reliable and valid data, one cannot adequately inform prevention and intervention practices or policies to combat femicide.

Preface

On April 18-19, 2020, in Nova Scotia, Canada, a lone male, armed with multiple guns, went on a rampage, sparked in part by misogyny, killing at least 13 women and 9 men across multiple rural communities. The result was one of the deadliest mass killings in Canada's recent memory. Although details have been painstakingly slow to be released, it is clear that at least some of these killings are femicide. Yet police releases, media reports and public discussions that followed the killings have so far not referred to this fact. This situation underscores what many of us know: every country, including Canada, needs a femicide watch or observatory to highlight the sexual aspects of violence experienced by women and girls as well as the sex/gender motivations and indicators frequently at play when women and girls are killed by men, locally and globally. Official narratives surrounding the killings of women and girls – whether a single female victim, multiple female victims, or a combination of female and male victims – often obscures that these are often, and typically, femicides. Simply put, the women and girls were killed because they were women and girls. Therefore, the lives of women and girls continue to be put at risk because the sex-based or gendered elements involved in their killings are often ignored or, if known, are not acknowledged. As a result, the necessary data to develop effective prevention initiatives are not collected or, if available, are not accessible to those actively working to prevent violence against women and girls. Femicide watches or observatories can contribute significantly to addressing these gaps, but only if there is a greater social understanding of femicide as well as the political will and commitment to develop appropriate prevention initiatives. Femicide watches/observatories can work at ensuring this occurs globally.

Summing up the Transgender Awareness Week (celebrated between the 13th and 20th of November) and Transgender Day of Remembrance (20th of November), UNSA Vienna is enthusiastic to share the transitioning journeys of two young trans girls, "Samira Hills" and Alison M. Transgender gives freedom – they say - it is the sense of letting come out your deepest and purest self.

Check out "Samira Hills" interview in the next post.
Take Action
Benefits
for UN Academics:
visibility, publicity and audience

networks and platforms

access to all UNSA target groups

exchange and interaction

usage of own work

inspiration and exposure to new ideas and perspectives
Requirements
for UN Academics:
open mindedness

sense of innovation

solution-orientation

practical orientation

openness to dialogue

interdisciplinarity

comprehensible use and delivery of knowledge
Ways of Participation
for UN Academics:
published / journalistic content

participation and collaboration in events

mentoring programs

advice and recommendations
Benefits
for UN Practitioners:
new communication tools

access to all UNSA target groups

exchange and interaction

channel for access to the latest research findings

new Ideas and Innovations

channel for broad and comprehensible communication of UN contents
Requirements
for UN Practitioners:
open mindedness
sense of innovation
solution-orientation
practical orientation
openness to dialogue / promoting dialogue
inclusion / involvement
transparency
Ways of Participation
for UN Practitioners:
published / journalistic content
participation and collaboration in events
inside knowledge
mentoring programs
advice and recommendations
provision of various facilities
access to internal UN platforms
Benefits
for Diplomats:
inspiration and exposure to new ideas and perspectives

new solutions and approaches

identification of best practice

exchange & interaction

visibility, publicity and audience

access to all UNSA target groups

networks and platforms
Requirements
for Diplomats:
open mindedness

cooperativeness

commitment to lead or provide guidance in specific subject area
Ways of Participation
for Diplomats:
financial Support

provision of event facilities

insider knowledge

transfer of national information

advice and recommendations

contact and to UN Practitioners, national civil society, academics, universities, …
Benefits
for Civil Society:
visibility, publicity and audience

networks and platforms

access to all UNSA target groups

exchange, interaction and support

inspiration and exposure to new ideas and perspectives

new solutions and approaches

identification of best practice
Requirements
for Civil Society:
profound activism

openness to dialogue

open mindedness

sense of innovation

solution-orientation

practical orientation

analytic skills
Ways of Participation
for Civil Society:
published / journalistic content

participation and collaboration in events

mentoring programs

advice and recommendations

practical knowledge

insight into practical work of the civil society

establishing contact own network
Benefits
for the Next Generation:
opportunity to gain professional experience and insight into practical work

access to all UNSA target groups

channel for access to the latest research findings

new Ideas and innovations

UNSA Community – internal and external exchange
Requirements
for the Next Generation:
open mindedness

sense of innovation

solution-orientation

practical orientation

analytic skills

future-oriented thinking

commitment and reliability
Ways of Participation
for the Next Generation:
voluntary work in diverse working areas

offering new perspectives

development of new approaches, strategies and digital thinking
Benefits
for Universities:
inspiration and exposure to new ideas and perspectives
visibility, publicity and audience
networks and platforms
access to all UNSA target groups
benefit for academics and students
Requirements
for Universities:
open mindedness
sense of innovation
solution-orientation
practical orientation
openness to dialogue / promoting dialogue
Ways of Participation
for Universities:
financial support
provision of event facilities
contact to students and academics