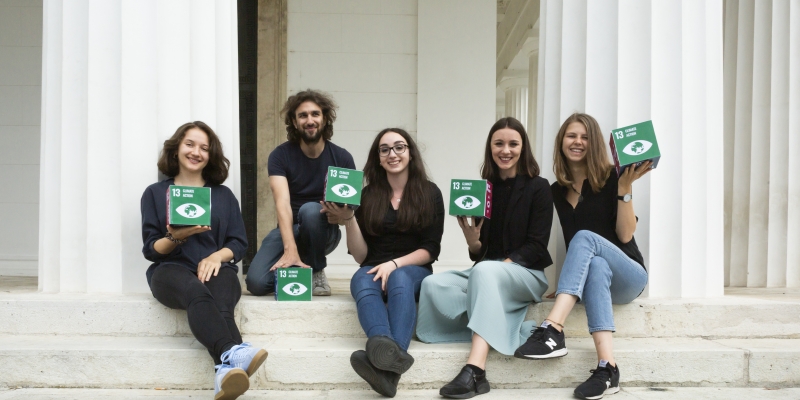 When the Climate Crisis claims your Home
Our aim
In 2019, a young team of academics, professionals, students and activists – all very much engaged in the field of environmental protection and climate change – came together to start a meaning- and impactful project on environmental migration: a topic currently disregarded by politicians and the general public alike but to certainly become highly relevant in the not-so-distant future. According to the Global Report on Internal Displacement, in 2018 61 percent, thus 17,2 million of all newly internally displaced were displaced due to sudden on-set disasters such as floods, storms, droughts or wildfires. In 2019, according to the IDMC, this figure already reached the 25 million mark. Yet, this is only the beginning of a problem that will increasingly and inevitably concern us in the future as extreme weather events caused at least in part by climate change are predicted to occur in an ever-increasing number over the next years. Therefore, the problem appears to be clear. Nevertheless, international awareness as well as reactions seem to be rare.
Thus, although migration as a result of natural disasters such as droughts, storms or floods is on the rise, it is not a very commonly discusssed topic. Thus, our work is aimed at raising awareness about and promoting exchange on the topic of climate-related migration. We want to draw attention to the difficulties and especially the legal uncertainty that affected people face, since flight because of a natural disaster is not a part of the Geneva Refugee Convention.
In our opinion, it is crucial to sensitize young people about this strong connection between the Climate Crisis and Migration - since they are the ones who will shape the future. This is why we started the "When the Climate Crisis claims your Home" Art Competition, Podcast, Blog and Performance Action. We want to offer a possibilty for young people to get creative and to bring about real change in the world.
Recent Activities
Activities
Blog

What happens if a fragile community is hit by the full forces of climate change? Aside from raising sea-levels, why is the factor "temperature" so important? What possible solutions are there? Why do we as a global society have to particularly improve regarding inclusivity to make known measures work and to implement new strategies? To answer all these questions and more, Johannes Kornberger from the UNHCR Liaison Office to the OSZE has written an amazing essay about climate migration. Check it out! You can find more of Johannes' work on his blog "No Citizen".

Nachdem wir schon einige Beiträge von Experten auf dem Gebiet des sozialen Engagements, wie zum Beispiel dem Wiener Büro für Menschenrechte oder dem UNHCR veröffentlicht haben, wollen wir Euch hiermit einen Zugang aus einer anderen Perspektive zu unserem Kunstwettbewerb liefern. Dazu haben wir uns mit dem bildenden Künstler Christoph Steinbrener unterhalten und ihn gebeten, ein bisschen von seiner Arbeit zu erzählen und Euch so einen Einblick in den künstlerischen Ideenfindungsprozess zu bieten, der Euch hoffentlich bei der Schaffung Eures Werks weiterhilft.

Unser Kooperationspartner, das Wiener Büro für Menschenrechte hat einen Artikel für UNSA-Vienna verfasst. Lest über die soziale Komponente der Klimakrise und was Klimaschutzaktivistin Greta Thunberg dazu zu sagen hat.

Climate Crisis and Migration Team Leader

Climate Crisis and Migration Team Leader

European Solidarity Corps

Human Rights Office of the city of Vienna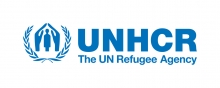 UNHCR Liaison Office to the OSZE and Vienna based agencies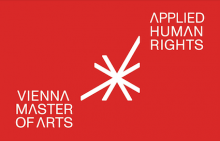 The Vienna Master of Arts in Applied Human Rights at the University for Applied Arts Vienna