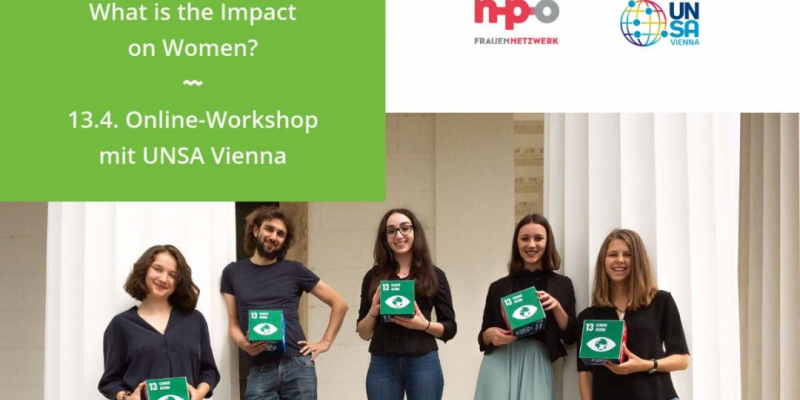 Executive Summary
In the course of our Climate Crisis and Migration art competition, we are happy to announce a joint online-workshop together with the NPO-Frauennetzwerk. Register now via ccam@unsavienna.org and hear more about the relations between climate-related migration and gender. Look forward to interesting speakers and enriching discourse. We will be happy to see you there!
Event details
In the past few years, the climate crisis has started to play a more prominent role in public discourse. However, there are still too many aspects that are not talked about enough. We want to address this topic with an information campaign as a part of the "When the climate crisis takes your home - Art Competition" project.
This workshop aims to shed some light on one of them: migration and flight caused by the climate crisis. The workshop will be held in Cooperation between us and the NPO-Frauennetzwerk and aims to answer the following questions and more:
What are the consequences of the climate crisis, especially in the poorest regions of the world?
What does this mean for the people living there, and what other obstacles do those people face?
How are women in particular impacted by climate related migration?
On the occasion of our workshop, Dr. Andrea Barschdorf-Hager, the director of the human aid organisation CARE will speak on the topic of gender and climate-related migration.
We are looking forward to seeing you at the event. The event will be hosted online via Zoom.
Please register via e-mail under ccam@unsavienna.org.