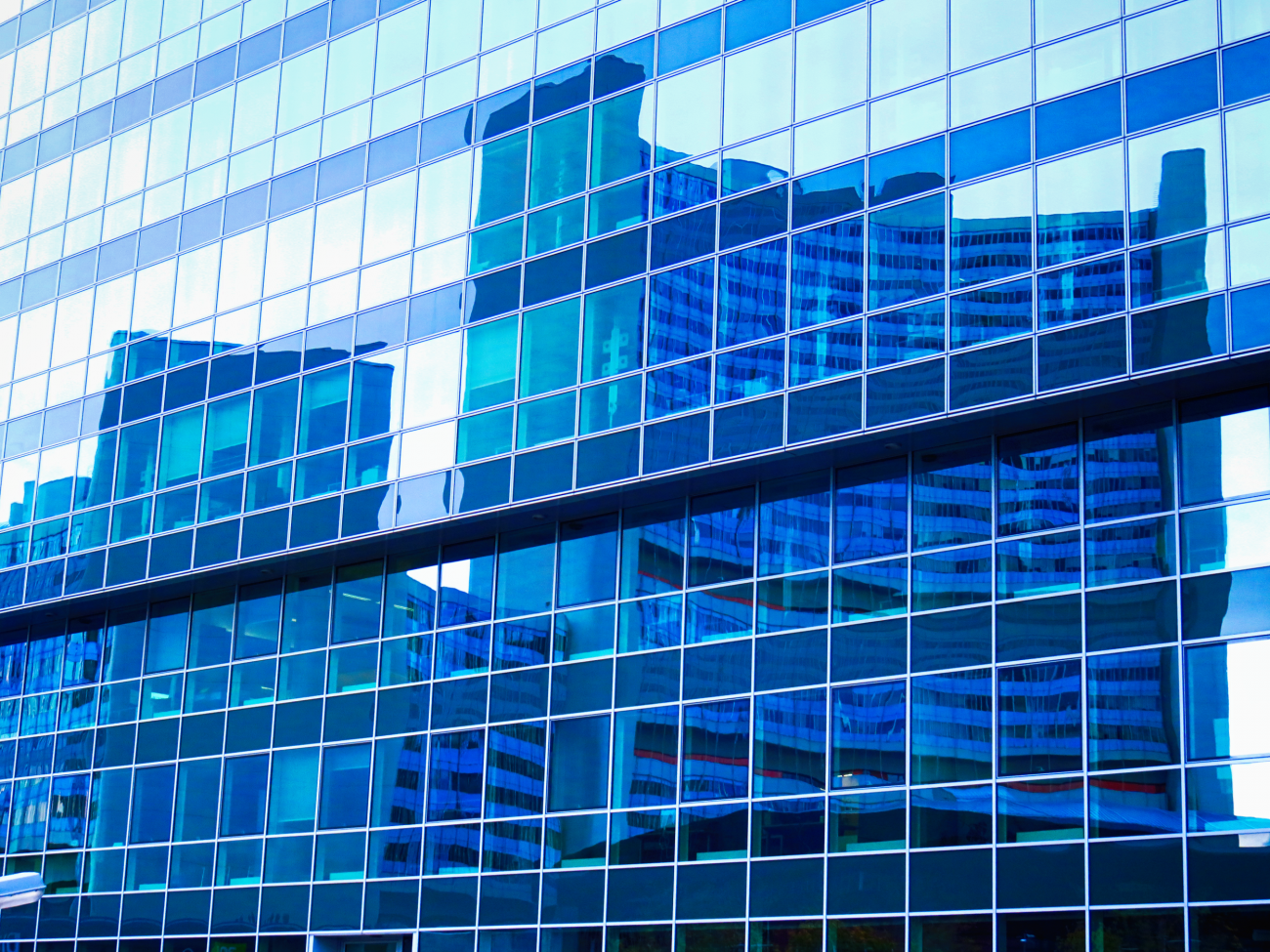 UNSA Vienna aims at raising awareness and promoting exchange on commonly overlooked yet important topics within the UN framework such as femicide and climate crisis and migration. Special focus lies on empowering and integrating the next generation.
About UNSA
As part of the UNSA Global Network, UNSA Vienna aims at setting new benchmarks with regard to the identification of as well as work on topics and ideas that are critical for the future of the UN system and the implementation of the Sustainable Development Goals (SDGs).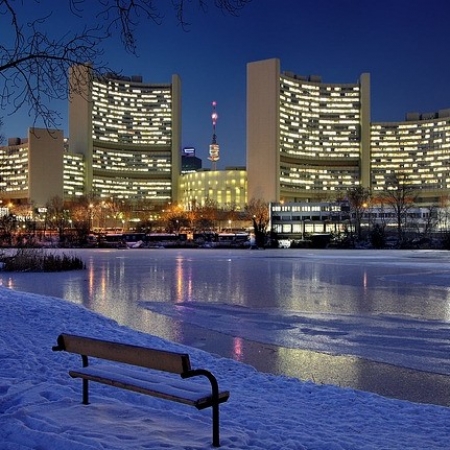 UNSA Vienna aims at promoting the implementation of the SDGs by furthering the work on most commonly overlooked yet important topics and establishing innovative, integrative and solution-oriented approaches to those topics within the UN framework.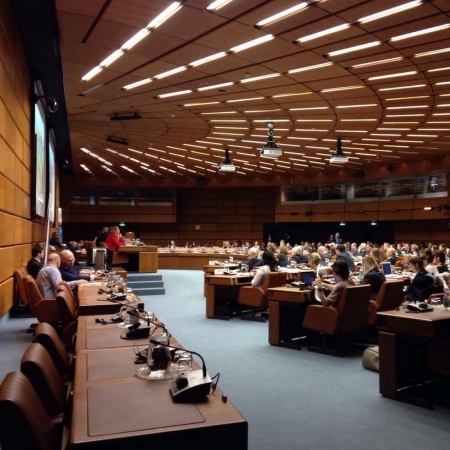 News
Activities
Blog

Preface

Violence against women, in all its types, explicitly portrays an abuse of human rights. One of the most dangerous problems all around the world is femicide - an act of killing women because of their gender. It not only impairs the individual rights of women, but it also negatively affects the general well-being of a society. In Turkey, femicide is a current socio-cultural and political problem, which culminates day by day into high rates. Despite the juristic and legal regulations which should help to prevent violence against women, femicide in Turkey has still not stopped. Collecting relevant data on femicide is challenging for femicide observatories because the data systems of police and government and also the systems of medical organizations often do not provide satisfactory information about the relationship or (gender-related) motives of victim and perpetrator. Another important aspect is that domestic violence is not seen as a problem for society. (1) All women must stand up for their rights and feel empowered in their decisions in order to fight normative, male-power structures which produce gender biased norms and stereotypes and harm the representation of women. Although women have to fight for gender equality, it is clear that this can only be achieved if empowerment, education, solidarity, participation and activism play a decisive role in all areas of life: 

"In order for women to attain equal rights, there is a long struggle ahead of us, which requires perseverance. If we do our best at the moment without any delays to save women's lives, we can fight for our rights in the future in solidarity with our sisters whose lives we saved." (2) 

This article aims to present the femicide observatory platform "We Will Stop Femicide Platform" in Turkey and outlines its function, activities, proposed solutions and developed measures. Likewise, the general data of femicide in Turkey will be examined in more detail and an attempt will be made to research different types and definitions.

 

Preface

The Latin American region has one of the highest rates of femicide in the world. Twelve women and girls in the region are killed every day because of their gender. Every two hours, a woman dies in Latin America for the simple fact of being a woman. It is considered one of the most dangerous places in the world for a female (Economic Commission for Latin America and the Caribbean, 2018). Despite the high prevalence of femicide in Latin America, most countries have no comprehensive mechanism to effectively collect data on femicide. This chapter examines the challenges of collecting data on femicide in Latin America and recommends the establishment of a regional surveillance or a monitoring system, in the form of a Femicide Observatory, to collect uniform and consistent statistics throughout the region. The Latin American countries comprise those countries in which Romance languages are spoken by the majority of the population. The countries include (in Central and South America) Argentina, Belize, Bolivia, Brazil, Chile, Colombia, Costa Rica, Ecuador, El Salvador, Guatemala, Honduras, Mexico, Nicaragua, Panama, Paraguay, Peru, Uruguay, and Venezuela. Latin American countries also include Cuba, Dominican Republic, and Puerto Rico.

Preface

"We talk about how many women were raped last year, not about how many men raped women. We talk about how many girls in a school district were harassed last year, not about how many boys harassed girls…" - Jackson Katz (2013)

Femicide (i.e., gender-based murder of women) stands on an equal footing with all types of crime in not discriminating between countries. The only difference is that in some countries, it is more prevalent in comparison with others (see, generally, Strengthening understanding…, 2008). Canada and India are no exception, but the difference is that femicide is less common in Canada than in India. However, regardless of its incident rate, femicide is an unacceptable social reality that needs urgent attention from all the stakeholders. In this article, we will use Canada and India as 'case studies' to discuss some of the challenges in trying to collect reliable and valid data on femicide as well as identify some recommendations that can/ might help reduce the 'dark figure' of the actual number of femicide cases and how to improve the reliability of data collection of femicide. Because, without reliable and valid data, one cannot adequately inform prevention and intervention practices or policies to combat femicide.
Take Action
Benefits
for UN Academics:
visibility, publicity and audience

networks and platforms

access to all UNSA target groups

exchange and interaction

usage of own work

inspiration and exposure to new ideas and perspectives
Requirements
for UN Academics:
open mindedness

sense of innovation

solution-orientation

practical orientation

openness to dialogue

interdisciplinarity

comprehensible use and delivery of knowledge
Ways of Participation
for UN Academics:
published / journalistic content

participation and collaboration in events

mentoring programs

advice and recommendations
Benefits
for UN Practitioners:
new communication tools

access to all UNSA target groups

exchange and interaction

channel for access to the latest research findings

new Ideas and Innovations

channel for broad and comprehensible communication of UN contents
Requirements
for UN Practitioners:
open mindedness
sense of innovation
solution-orientation
practical orientation
openness to dialogue / promoting dialogue
inclusion / involvement
transparency
Ways of Participation
for UN Practitioners:
published / journalistic content
participation and collaboration in events
inside knowledge
mentoring programs
advice and recommendations
provision of various facilities
access to internal UN platforms
Benefits
for Diplomats:
inspiration and exposure to new ideas and perspectives

new solutions and approaches

identification of best practice

exchange & interaction

visibility, publicity and audience

access to all UNSA target groups

networks and platforms
Requirements
for Diplomats:
open mindedness

cooperativeness

commitment to lead or provide guidance in specific subject area
Ways of Participation
for Diplomats:
financial Support

provision of event facilities

insider knowledge

transfer of national information

advice and recommendations

contact and to UN Practitioners, national civil society, academics, universities, …
Benefits
for Civil Society:
visibility, publicity and audience

networks and platforms

access to all UNSA target groups

exchange, interaction and support

inspiration and exposure to new ideas and perspectives

new solutions and approaches

identification of best practice
Requirements
for Civil Society:
profound activism

openness to dialogue

open mindedness

sense of innovation

solution-orientation

practical orientation

analytic skills
Ways of Participation
for Civil Society:
published / journalistic content

participation and collaboration in events

mentoring programs

advice and recommendations

practical knowledge

insight into practical work of the civil society

establishing contact own network
Benefits
for the Next Generation:
opportunity to gain professional experience and insight into practical work

access to all UNSA target groups

channel for access to the latest research findings

new Ideas and innovations

UNSA Community – internal and external exchange
Requirements
for the Next Generation:
open mindedness

sense of innovation

solution-orientation

practical orientation

analytic skills

future-oriented thinking

commitment and reliability
Ways of Participation
for the Next Generation:
voluntary work in diverse working areas

offering new perspectives

development of new approaches, strategies and digital thinking
Benefits
for Universities:
inspiration and exposure to new ideas and perspectives
visibility, publicity and audience
networks and platforms
access to all UNSA target groups
benefit for academics and students
Requirements
for Universities:
open mindedness
sense of innovation
solution-orientation
practical orientation
openness to dialogue / promoting dialogue
Ways of Participation
for Universities:
financial support
provision of event facilities
contact to students and academics